Podcast: Play in new window | Download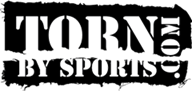 This is our first episode on TornBySports.com and we couldn't be more excited to be here!  To kick off the move to our new home, we had a lengthy and in-depth round table discussion about the upcoming college football season with TBS writers Grant, Tom and Jimmie Chesh.  The 90 minute recording session has been divided into 3 parts and will published as separate episodes.
In part 1 the panel disects the Miami University scandal and  breaks down fall camp for the Utes, Cougars and Aggies.
Show Notes:
Grant is the owner and manager of TornBySports.com.  The idea for the site came about after Max Hall went on his infamous tirade about the University of Utah and its fans (so for that we thank you, Max!).  Check out Grant on Twitter: @GBagzTBS
Tom covers the Utes for TBS.  He recently experienced the most gnarly and gruesome finger injury I've ever heard of which limits his ability to type, but he still has thumbs to Tweet so follow him on Twitter: @UandthePac12
Jimmie Chesh covers the Cougars.  A man of many talents, he updated us on fall camps for both BYU and Utah State.  Follow Chesh on Twitter for all of his daily musings including the best rivalry smack you'll ever hear: @CheshSports
The panel breaks down the debacle at Miami.  Should the program be given the death penalty?  Can the NCAA handle this appropriately and still save face or have they already lost all their credibility?
___________________________
Call the D & D Voicemail Line at 801-47-SPORT (801-477-7678) and let us know what you think
Leave us a comment on Facebook
Follow us on Twitter
Send us an email at DogAndDeuce@gmail.com

Opening and closing song: "Salt Lake City" by The Dwarves.  Music for this episode provided by Mevio's Music Alley.  Check it out at music.mevio.com