Podcast: Play in new window | Download
Subscribe to the show in iTunes.  You can also leave a quick rating or leave a review.
Check out the new D&D Show YouTube page
If you missed Allen's appearance on Podcast Squared, check out part 1 here.  No word on exactly when the second and final part of the interview will be up, but it should be soon so stay tuned!
Show Notes: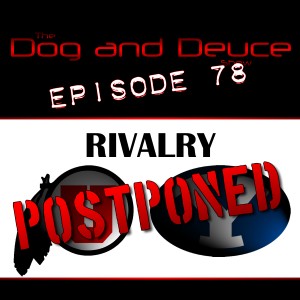 Utah, BYU Rivalry:
This week it was announced that the annual rivalry football game between the Utah Utes and BYU Cougars will be put on hold for 2 years so that the Utes can make room for a hom and home series with Michigan.  With all the speculation that the Holy War might end altogether, is this good or bad news?
We react to the news and discuss our thoughts about what it means to the fans and the community.
How are both fan bases handling the announcement?  Is one being more immature or handling it worse?
NBA:
Not even a month after the conclusion of the NBA postseason, the leagues GMs have been very busy.  We break down all the big trades and free agent signings.
Unfortunately for Dwight Howard it looks like he will be staying with the Orlando Magic.  Does he deserve this after how he handled the situation in Orlando early in the season?
Lamar Odom returns to the Los Angeles Clippers.  Will he continue to disappoint like he did with the Dallas Mavericks last year or will he have a resurgence?
Is Blake Griffin overrated?
We break down the Utah Jazz's moves to get Moe Williams and Marvin Williams.  Is the team better or worse now?
The collective bargaining agreement seems to have done nothing to stop players from creating "super teams".  Is it a coincidence that these super teams all happen to be in large markets?  Is this a good thing for the NBA?  How does David Stern likely feel about it?
___________________________
Call or text the D & D Voicemail and Text Line at 801-47-SPORT (801-477-7678) and let us know what you think
Subscribe, rate or review us in iTunes
Check us out on YouTube
Leave us a comment on Facebook
Find us on Google Plus
Follow us on Twitter: @DogAndDeuce
Follow Dog on Twitter: @TheDog801
Send us an email at DogAndDeuce@gmail.com

Opening and closing song: "Salt Lake City" by The Dwarves.  Music for this episode provided by Mevio's Music Alley.  Check it out at music.mevio.com