Podcast: Play in new window | Download
Subscribe to the show in iTunes.  You can also leave a quick rating or leave a review.
Check out the new D&D Show YouTube page
Dog was interviewed (alongside Ray Ortega from The Podcaster's Studio) on Podcast Squared with Andrew Johnstone.  The discussion was broken down into two parts, you can find part 1 here and part 2 here.
Show Notes: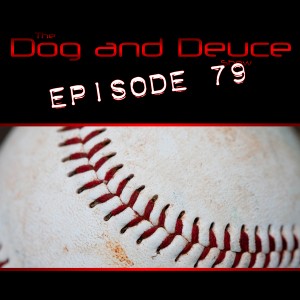 I am embarrassed to say that we recorded this episode last week.  Unfortunately time has been extremely limited for me in the past few weeks and as a result I haven't had a chance to get this edited and online.  I apologize to Tony Magann for the delay as well as everyone that has contacted us wondering where the new show is.  My bad!        – Dog
Major League Baseball:
Special guest Tony Magann returns to the show to talk baseball.
Major league baseball commissioner Bud Selig has been making big changes to the All-Star game.  Are those changes good?  Are they cheating the fans out of a good show?  What effect do they have on the sport?
Who will be manager of the year?
Who will make the playoffs?
Penn State:
You can read and download the Freeh Report here.
How should we view Joe Paterno and his legacy after the allegations made in Louis Freeh's report?
What does this mean for Penn State football going forward?  Should the program be given the death pentalty?
___________________________
Call or text the D & D Voicemail and Text Line at 801-47-SPORT (801-477-7678) and let us know what you think
Subscribe, rate or review us in iTunes
Check us out on YouTube
Leave us a comment on Facebook
Find us on Google Plus
Follow us on Twitter: @DogAndDeuce
Follow Dog on Twitter: @TheDog801
Send us an email at DogAndDeuce@gmail.com

Opening and closing song: "Salt Lake City" by The Dwarves.  Music for this episode provided by Mevio's Music Alley.  Check it out at music.mevio.com