Podcast: Play in new window | Download
Subscribe to the show in iTunes.  You can also leave a quick rating or leave a review.
Check out the new D&D Show YouTube page
Show Notes:
Utah Utes: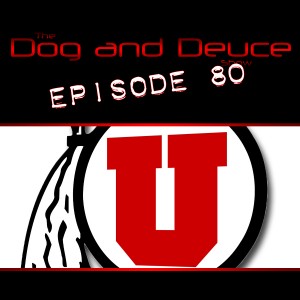 Brian Blechen has been suspended for the first three games for repeated failed drug tests.
What does this mean for the Utes?  Will this cause them to lose one or both of the rivalry games they play against the Utah State Aggies and BYU Cougars?
Did the coaches do the right thing or should the punishment have been worse?
Olympics:
The 2012 Summer Olympics are underway and we talk about the big stories of the first week.
Michael Phelps has won more medals than any other Olympic athlete, but is he "phoning it in" in these games?
What's the deal with Ryan Lochte?  Is there a rivalry between he and Phelps?
For possibly the first time badminton was a hot topic as four teams were disqualified for allegedly throwing games to give them an easier road to a medal.  Did they deserve to be disqualified or was this simply good strategy?  Is this scandal even on the level or is there something more going on behind the scenes?
Joe Paterno and Penn State:
The statue of Joe Paterno on the campus of Penn State was torn down last week.  The manner in which it was done has been controversial.  Did Penn State handle the situation correctly or has the university dug an even deeper hole for itself?
___________________________
Call or text the D & D Voicemail and Text Line at 801-47-SPORT (801-477-7678) and let us know what you think
Subscribe, rate or review us in iTunes
Check us out on YouTube
Leave us a comment on Facebook
Find us on Google Plus
Follow us on Twitter: @DogAndDeuce
Follow Dog on Twitter: @TheDog801
Send us an email at Feedback@DogAndDeuce.com

Opening and closing song: "Salt Lake City" by The Dwarves.  Music for this episode provided by Mevio's Music Alley.  Check it out at music.mevio.com