Podcast: Play in new window | Download
Subscribe to the show in iTunes.  You can also leave a quick rating or leave a review.
Check out the new D&D Show YouTube page
Show Notes:
NBA – Trades: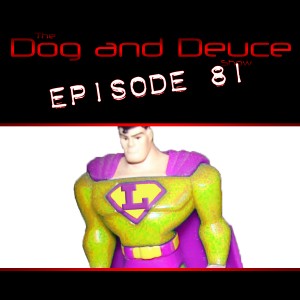 The Los Angeles Lakers picked up Dwight Howard as part of a four team trade that included the Philadelphia 76ers, Orlando Magic, and the rival Denver Nuggets.  After being one game away from defeating Kobe Bryant and company in the first round of the playoffs last year, why would the Nuggets essentially hand the title to the Lakers with this trade?  Was this an incompetent move from the Nuggets front office?  Did they get enough in Andre Iguodala to justify giving up Al Harrington and Arron Afflalo and making the Lakers the arguable favorites to win the title?
Were the Orlando Magic justified in trading away Dwight Howard?  Did they get enough back in the blockbuster trade?
NBA – Utah Jazz:
Kevin O'Connor has held the general manager position for the Utah Jazz for well over a decade.  Last week it was announced that O'Connor would remain the executive vice president of basketball operations but would no longer be the franchise's GM.  To fill the vacancy the team hired Dennis Lindsey from the San Antonio Spurs.  Is this a good move for the Jazz?  How much control will O'Connor have over future trades and acquisitions?  Is Lindsey the right man for the job?
Real Salt Lake:
With the team struggling, what does RSL need to do to get back into first place?
Olymics:
Former gold medalist Carl Lewis just couldn't help voicing doubt about the legitimacy of Usain Bolt's performance in the 2012 summer games.  Is Lewis desperate for attention?  Are his accusations of doping justified?
___________________________
Call or text the D & D Voicemail and Text Line at 801-47-SPORT (801-477-7678) and let us know what you think
Subscribe, rate or review us in iTunes
Check us out on YouTube
Leave us a comment on Facebook
Find us on Google Plus
Follow us on Twitter: @DogAndDeuce
Follow Dog on Twitter: @TheDog801
Send us an email at Feedback@DogAndDeuce.com

Opening and closing song: "Salt Lake City" by The Dwarves.  Music for this episode provided by Mevio's Music Alley.  Check it out at music.mevio.com