Podcast: Play in new window | Download
Subscribe to the show in iTunes.  You can also leave a quick rating or leave a review.
Check out the new D&D Show YouTube page
Show Notes:
NFL: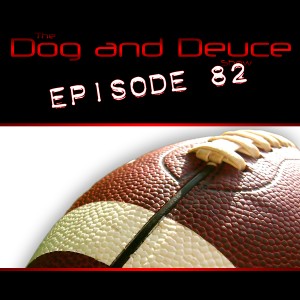 Eric Weddle was one of, if not THE, most versatile players that ever played at the University of Utah.  The skills he developed on the hill have helped him become a pro bowl safety for the San Diego Chargers.  Weddle joined the show to discuss Utah's upcoming season as well as give some insight to what we can expect to see from the Chargers in 2012.
We begin our NFL preview with a look at the AFC.  We break down all the divisions and make our pics for who will come out on top.
Real Salt Lake:
The playoff races in Major League Soccer are heating up and Real Salt Lake is in the thick of it.  Midfielder Jonny Steele joined the show to discuss RSL's playoff hopes and the race for the supporter's shield.
___________________________
Call or text the D & D Voicemail and Text Line at 801-47-SPORT (801-477-7678) and let us know what you think
Subscribe, rate or review us in iTunes
Check us out on YouTube
Leave us a comment on Facebook
Find us on Google Plus
Follow us on Twitter: @DogAndDeuce
Follow Dog on Twitter: @TheDog801
Send us an email at Feedback@DogAndDeuce.com

Opening and closing song: "Salt Lake City" by The Dwarves.  Music for this episode provided by Mevio's Music Alley.  Check it out at music.mevio.com