Podcast: Play in new window | Download
Subscribe to the show in iTunes.  You can also leave a quick rating or leave a review.
Check out the new D&D Show YouTube page
Show Notes: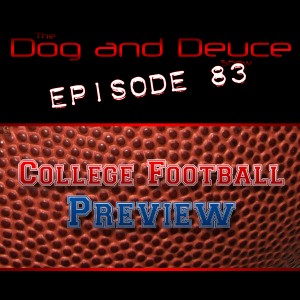 Welcome to our 2012 college football preview!  In this special extended episode, Matt Quinney and Carl Behunin from the local sports blog Academically Ineligible return to the show to help us break down the upcoming seasons for the Utes, Cougars and Aggies.
BYU Cougars:
For the first time in two years, there is no quarterback controversy heading into BYU's season.  Will this help Riley Nelson's performance out of the gate?  Can he control his fiery personality enough to avoid making costly mistakes?  Is Michael Alisa capable of becoming a 100 yard back?  A lot has been made about the improvement of the secondary, but are the corners up to par?
Utah Utes:
Jordan Wynn says he's healthy, but does anyone really expect him to make it through the entire season?  What would it mean for the Utes if he really does go down?  Utah's defense should be solid despite losing key players at linebacker, but will it be good enough to compensate for the inexperience of Brian Johnson?  Will the young offensive coordinator continue to rely on John White to carry the majority of the work load?
Utah State Aggies:
After finally reaching a bowl, Gary Andersen's Aggies hope to carry the momentum over onto this season.  Where will the offense come from after losing Robert Turbin and Michael Smith?  Will Chucky Keeton or Adam Kennedy get the starting quarterback job?
___________________________
Call or text the D & D Voicemail and Text Line at 801-47-SPORT (801-477-7678) and let us know what you think
Subscribe, rate or review us in iTunes
Check us out on YouTube
Leave us a comment on Facebook
Find us on Google Plus
Follow us on Twitter: @DogAndDeuce
Follow Dog on Twitter: @TheDog801
Send us an email at Feedback@DogAndDeuce.com

Opening and closing song: "Salt Lake City" by The Dwarves.  Music for this episode provided by Mevio's Music Alley.  Check it out at music.mevio.com