Podcast: Play in new window | Download
Subscribe to the show in iTunes.  You can also leave a quick rating or leave a review.
Check out the new D&D Show YouTube page
Show Notes:
College Football – BYU Cougars: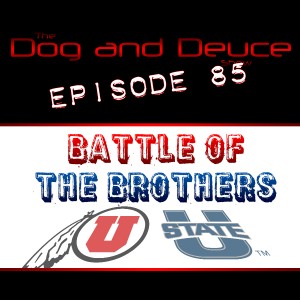 After getting an impressive win over Mike Leach's Washington State Cougars, BYU looks to carry the momentum into their match up with the Weber State Wildcats.
Utah Utes & Utah State Aggies:
There is a lot of buzz surrounding this year's "Battle of the Brothers".  For the first time in decades, Utah State should be competitive and more than a few experts are picking the Aggies to upset the Utes in Logan.  But has Utah State proven that they can get over the hump and actually beat athletically superior teams?  Are the Utes and their fans entering this game with arrogance?  Should they be arrogant?
NFL:
With one game in the books, we turn our attention to the rest of the week 1 NFL games.  We break down each game and make our picks.  And this year we are keeping track of our picks so there is no dispute who the football genius is at the end of week 17!  Follow along: