Podcast: Play in new window | Download
Subscribe to the show in iTunes.  You can also leave a quick rating or leave a review.
Check out the new D&D Show YouTube page
Show Notes:
College Football

BYU Cougars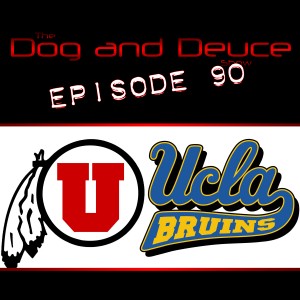 With Taysom Hill hurt, Riley Nelson, healthy or not, will get the start on Saturday against Oregon State.  Is Nelson healthy enough to get the job done?  Can the kicking game improve enough to help the Cougars get the win?
Utah State Aggies
After a disappointing loss to the Cougars, the Aggies hope to bounce back against a much improved San Jose State Spartans team hoping to win the WAC.  Is it better for Utah State to get back on the field this week or would it be beneficial if they had a bye week scheduled before facing the Spartans?
Utah Utes
Matt Stevens, former UCLA Bruin, returns to the show to break down Utah's upcoming match up against the Bruins at the Rose Bowl..  Stevens tells us what needs to happen if Utah hopes to force the upset in Pasadena.
MLS
Real Salt Lake
RSL recently got a huge win on the road against the L.A. Galaxy.  The season is winding down and the playoff picture is starting to take form, but Kyle Beckerman and company still have a lot to play for.
NFL
Week 6
Believe it or not James and Allen are still tied up on the season.  Will this tie ever be broken?