Podcast: Play in new window | Download
Subscribe to the show in iTunes.  You can also leave a quick rating or leave a review.
Check out the new D&D Show YouTube page
Show Notes:
College Football
BYU Cougars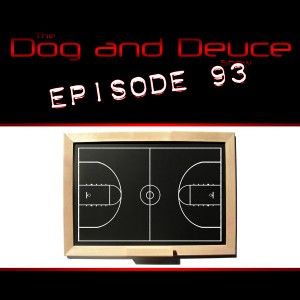 BYU is coming off a huge road win against Georgia Tech in which the Cougars nearly doubled the time of possession of their opponents.  Even with the much needed victory, some Cougars fans have voiced their frustration with Bronco Mendenhall and, believe it or not, Tom Holmoe.  Has Bronco taken the program as far as he can?  Is it time for someone new to step in and take the reigns?  After so many 10 win seasons, is there even any justification for firing him?  Should Tom Holmoe be criticized for not landing Kyle Whittingham?  Are BYU fans justified in calling out the Althletic Director?
Utah Utes
The Utes picked up a much needed win at home against Cal last week.  Although the score wasn't even close, Utah's offense still underperformed.  Can we expect to see any improvement this year on the offensive side of the ball?
This week Utah will face Washington State.  Will they have to rely on big plays on defense and special teams to get the victory over the Cougars?  Will Brian Johnson continue to run the ball and take some pressure off Travis Wilson?  How big of a role will Kelvin York play?
Utah State Aggies
After scoring over 40 points in their third consecutive game, the Aggies hope to do it again as they host Texas State this weekend.  Utah State has been nearly perfect on both sides of the ball in recent weeks, but could this be a trap game?  How does Gary Anderson stop the team from looking ahead to Louisiana Tech?
NBA
Los Angeles Lakers
The Lakers opened this season with back to back losses to the Dallas Mavericks and Portland Trailblazers.  Is this a sign that coach Mike Brown hasn't got the team prepared or just a result of starting off against two talented teams?
Utah Jazz
After a huge win against the Mavericks to open up the season, things look promising for the Jazz.  How excited should fans be after this win?  It was only one game, but with 21 points from Mo Williams and Marvin Williams it looks like the off season acquisitions may pay off.
Oklahoma City Thunder
Despite all odds, the Thunder made it to the NBA Finals last season.  This year they may struggle to stay as competitive with even more super teams popping up in the off season.  That's why many people are scratching their heads after the Thunder traded James Harden to the Rockets.  After playing such an enormous role in their Finals run, why would the front office decide to send him packing?  Was this a bad move?
Major League Soccer
Playoffs – Real Salt Lake vs. Seattle Sounders FC
RSL managed to climb into the second seed heading into the playoffs, which will put them on the road against Seattle in their first match.  Can they get themselves out of the scoring drought?
NFL
Week 9 picks
___________________________
Call or text the D & D Voicemail and Text Line at 801-47-SPORT (801-477-7678) and let us know what you think
Subscribe, rate or review us in iTunes
Check us out on YouTube
Leave us a comment on Facebook
Find us on Google Plus
Follow us on Twitter: @DogAndDeuce
Follow Dog on Twitter: @TheDog801
Send us an email at Feedback@DogAndDeuce.com

Opening and closing song: "Salt Lake City" by The Dwarves.  Music for this episode provided by Mevio's Music Alley.  Check it out at music.mevio.com