Podcast: Play in new window | Download
Subscribe to the show in iTunes.  You can also leave a quick rating or leave a review.
Check out the new D&D Show YouTube page
Show Notes:
College Football
Utah State Aggies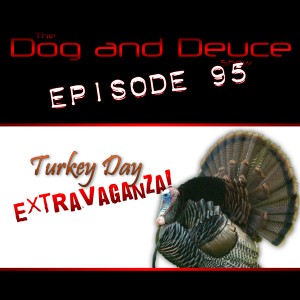 The Aggies managed to pull out an overtime victory on the road against Louisiana Tech and clinch the WAC championship.  The win also put the Aggies into the top 25 rankings for the first time in many years.  Right now they are tied for 25th, but should they be ranked higher?
Utah Utes
After a tumultuous season, Utah sealed its fate with a loss at home to Arizona which means they will not be playing in bowl game.  Although they have one more game at Colorado, the season feels like it is already over.  After such horrible team management by the coaching staff, how frustrated should Ute fans be with Kyle Whittingham?  Will Aaron Roderick leave next year to avoid being hidden in Brian Johnson's shadow?  Can we expect to see improvement next season?
BYU Cougars
BYU suffered an embarrassing loss to San Jose State on ESPN.  Although the Spartans are much improved this year, it is a team that the Cougars should have beat.  Riley Nelson is hurt and won't practice for most of the week at least, is it time to finally give James Lark a shot?
There have been many reports that BYU (and other schools) have had discussions with the Mountain West about rejoining the Conference.  While most fans will certainly be upset with the idea of going back into the MWC, would it give the Cougars a better shot at getting into that elusive BCS bowl game and (starting in 2014) a playoff spot?
NBA
Philadelphia 76ers
A few days ago it was reported that Andrew Bynum suffered a "set back" in rehabbing his leg injury.  Now it has become clear that he didn't re-injure his leg, but actually hurt the other leg while bowling.  We can't make this stuff up.
Utah Jazz
We discuss things that have pleased an disappointed us about the Jazz now that they are 12 games into the season.  Can the road woes be fixed?  Will Al Jefferson ever learn to pass?  How good is Mo Williams?
NFL
Week 12 picks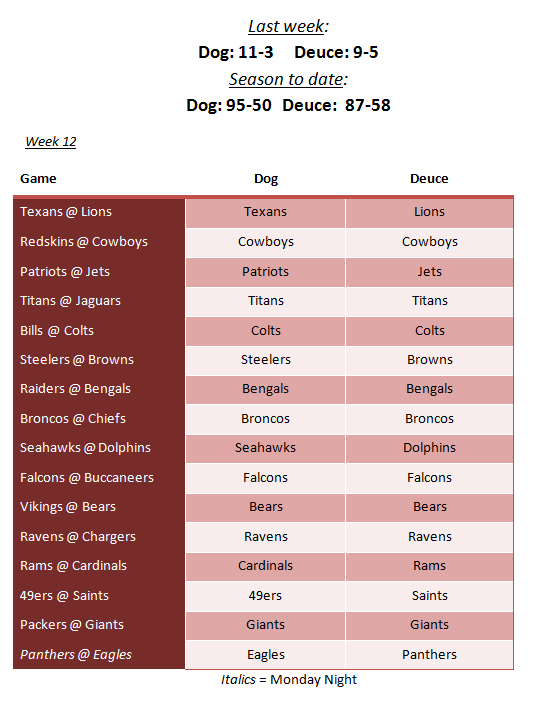 ___________________________
Call or text the D & D Voicemail and Text Line at 801-47-SPORT (801-477-7678) and let us know what you think
Subscribe, rate or review us in iTunes
Check us out on YouTube
Leave us a comment on Facebook
Find us on Google Plus
Follow us on Twitter: @DogAndDeuce
Follow Dog on Twitter: @TheDog801
Send us an email at Feedback@DogAndDeuce.com

Opening and closing song: "Salt Lake City" by The Dwarves.  Music for this episode provided by Mevio's Music Alley.  Check it out at music.mevio.com