Podcast: Play in new window | Download
Subscribe to the show in iTunes.  You can also leave a quick rating or leave a review.
Check out the new D&D Show YouTube page
Show Notes:
College Football
BCS National Championship Game – Alabama Crimson Tide vs. Notre Dame Fighting Irish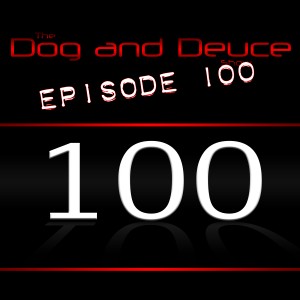 We break down the fantastically horrible National Championship Game.  Should Notre Dame have even been considered to play in this game or is Alabama's domination just more proof that the SEC is head and shoulders above the rest of the country?
BYU Cougars
Bronco Mendenhall made a bold move when he suddenly re-hiring Robert Anae as BYU's offensive coordinator.  It left many fans confused since no prior announcement had been made about Brandon Doman being removed from the position.  Will Doman stay on as a position coach?  Was Anae a good choice?  Who contacted who in this bizarre coaching carousel?
NFL
NFL Playoffs
This weekend features some great matchups.  Will Colin Kaepernick be able to lead the 49ers back to the NFC championship game or will Jim Harbaugh's risky benching of Alex Smith prove to be a mistake?  Can anyone stop the Patriots?  For that matter can anyone stop the Broncos?  Are the Ravens really as good as they appeared last week?
NBA
Utah Jazz
After beating the Mavericks at home, the Jazz head to the road to take on the Bobcats and Hawks.  Are things looking up or will Utah continue their inconsistent play?
Boston Celtics vs. New York Knicks
Things got heated early this week when the Celtics took on the Knicks in Madison Square Garden.  Carmelo Anthony had words with Kevin Garnett and after the game actually waited by the Celtics bus to confront Garnett.  This brings to mind the incident early in Anthony's career when he sucker punched an opponent and then immediately ran away before there could be retaliation.  Does a guy like this really want to take on the intense and fierce Garnett?
___________________________
Call or text the D & D Voicemail and Text Line at 801-47-SPORT (801-477-7678) and let us know what you think
Subscribe, rate or review us in iTunes
Check us out on YouTube
Leave us a comment on Facebook
Find us on Google Plus
Follow us on Twitter: @DogAndDeuce
Follow Dog on Twitter: @TheDog801
Send us an email at Feedback@DogAndDeuce.com

Opening and closing song: "Salt Lake City" by The Dwarves.  Music for this episode provided by Mevio's Music Alley.  Check it out at music.mevio.com