Podcast: Play in new window | Download
Subscribe to the show in iTunes.  You can also leave a quick rating or leave a review.
Check out the new D&D Show YouTube page
Show Notes:
Check out the Utah Jazz mid-season roundtable at the Academically Ineligible blog.
NFL – Super Bowl XLVII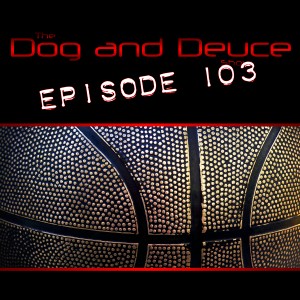 Congratulations to Paul Kruger, Dennis Pitta and the Baltimore Ravens for their victory in Super Bowl XLVII!  We recap the game and break down the turning points and key moments.
We also take a look at the controversial no call late in the game.  Was it pass interference?  Defensive holding?
Joe Flacco's performance in the post season and in the big game have certainly silenced his critics, but has this win elevated him to "elite" status?
NBA
The NBA is nearing its half-way point.  We take a look around the league and talk about which teams have surprised and disappointed?
Utah Jazz
Earl Watson is hurt, leaving Jamaal Tinsley as the only healthy point guard left on the roster.  Does this force the Jazz to make a trade?  Can they get by with Alec Burks getting the back up point guard duty?
___________________________
Call or text the D & D Voicemail and Text Line at 801-47-SPORT (801-477-7678) and let us know what you think
Subscribe, rate or review us in iTunes
Check us out on YouTube
Leave us a comment on Facebook
Find us on Google Plus
Follow us on Twitter: @DogAndDeuce
Follow Dog on Twitter: @TheDog801
Send us an email at Feedback@DogAndDeuce.com

Opening and closing song: "Salt Lake City" by The Dwarves.  Music for this episode provided by Mevio's Music Alley.  Check it out at music.mevio.com