Podcast: Play in new window | Download
Subscribe to the show in iTunes.  You can also leave a quick rating or leave a review.
Check out the new D&D Show YouTube page
Stay tuned for our exclusive interview with MLB legend and two time National League MVP Dale Murphy!  Look for it this weekend.
Show Notes:
College Football
Utah Utes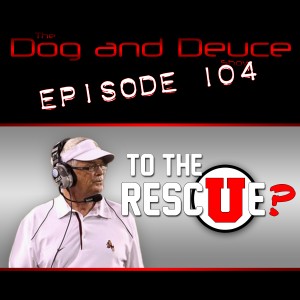 Utah made a bold move this week when they hired former Arizona State head coach Dennis Erickson as co-offensive coordinator.  The hiring caused quite a reaction from both Ute fans and non-fans.  Was this a good move?  Will Erickson and Brian Johnson really be equals or are they co-coordinators in label alone?  If Erickson is really in charge is this a move to help Kyle Whittingham save face with the Brian Johnson hire last year?
NBA
Utah Jazz
The Jazz are approaching the long awaited All Star break.  Should they make a trade before the deadline next week?  Considering the recent three game losing streak, should fans be pessimistic looking ahead?
All-Star Weekend
We preview each of the All-Star weekend events including the 3-point contest, the Rising Stars Challenge (formally the Rookie-Sophmore game) and the much anticipated – yet often disappointing – slam dunk contest.
___________________________
Call or text the D & D Voicemail and Text Line at 801-47-SPORT (801-477-7678) and let us know what you think
Subscribe, rate or review us in iTunes
Check us out on YouTube
Leave us a comment on Facebook
Find us on Google Plus
Follow us on Twitter: @DogAndDeuce
Follow Dog on Twitter: @TheDog801
Send us an email at Feedback@DogAndDeuce.com

Opening and closing song: "Salt Lake City" by The Dwarves.  Music for this episode provided by Mevio's Music Alley.  Check it out at music.mevio.com