Podcast: Play in new window | Download
Subscribe to the show in iTunes.  You can also leave a quick rating or leave a review.
Check out the new D&D Show YouTube page
Stay tuned for our exclusive interview with MLB legend and two time National League MVP Dale Murphy!  Look for it later this week.
Show Notes:
NBA
Trade Deadline / Utah Jazz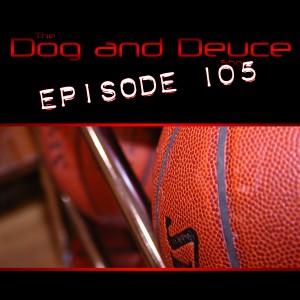 The trade deadline has come and gone.  Although there were a lot of rumors surrounding the Utah Jazz and what they might do with big men Al Jefferson and Paul Millsap, in the end Dennis Lindsay and company decided to stand pat and make no deals.
What does this lack of activity mean for the remainder of the Jazz season?  Perhaps more importantly, what does this mean going into next year knowing that both Jefferson and Millsap are free agents?  Is it more important to let one or both walk and let their salaries come off the books or to get something in return?
Listener Matt phoned into theD&D Voicemail and Text Line to tell us what he would have liked to see happen.  Hint: its a deal involving the Clippers and one of the Jazz's big men.
Los Angeles Lakers
There is little love for the Lakers here in Salt Lake City, but most Jazz fans have been able to put aside their animosity and show respect to the memory of Dr. Jerry Buss.  After his passing last week there was a star studded memorial service held in Los Angeles to pay tribute to the long time Lakers owner.
Track
Oscar Pistorius
We recap the tragedy surrounding Oscar Pistorius and his late girlfriend Reeva Steenkamp.  With potentially corrupted evidence and shaky stories on all sides, what are people to believe really happened?  More importantly we discuss the ramifications this might have on South Africa, a country that desperately needed a national hero.
___________________________
Call or text the D & D Voicemail and Text Line at 801-47-SPORT (801-477-7678) and let us know what you think
Subscribe, rate or review us in iTunes
Check us out on YouTube
Leave us a comment on Facebook
Find us on Google Plus
Follow us on Twitter: @DogAndDeuce
Follow Dog on Twitter: @TheDog801
Send us an email at Feedback@DogAndDeuce.com

Opening and closing song: "Salt Lake City" by The Dwarves.  Music for this episode provided by Mevio's Music Alley.  Check it out at music.mevio.com