Podcast: Play in new window | Download
Subscribe to the show in iTunes.  You can also leave a quick rating or leave a review.
Check out the new D&D Show YouTube page
Many thanks for Chris Hollifield from the I Am Salt Lake Podcast for having us on his show. You can find Chris' show at IAmSaltLake.com. Stay tuned for the episode with Dog and Deuce!
Show Notes:
College Basketball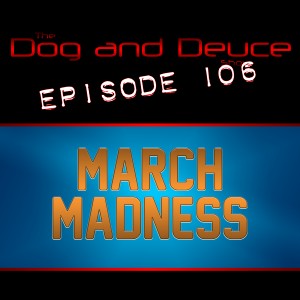 Should former college players be paid for the use of their likeness?
Should there be some sort of a union to help protect former players and aid in negotiations?
Find out more about the Valpo players getting the shaft and watch the commercial in question here.
Kansas Jayhawks

Check out the website for There's No Place Like Home.
Follow Josh Swade on Twitter: @JoshSwade
Check out the Facebook page for the film.
NCAA Tournament 2013
The Sweet 16 is underway. How is your bracket looking?
James is holding onto first place in our tournament pool.
Allen had a great start to the tournament but fell off after the first few Sweet 16 games.
NBA
Coaching
Is coaching in the NBA sub-par?
Are players allowed to be unofficial coaches?
Were the coaches in previous eras better?
Utah Jazz
With last night's road win against the Trailblazers the Jazz have once again taken control of the 8th spot. As a fan, would you rather have the Jazz enter the draft lottery or have to face San Antonio again in a first round series?
Do the Jazz deserve to be in the playoffs?
Are they in a lose-lose scenario?
Utah Jazz
Is it possible the Jazz are sold and leave town?
With Larry Miller gone, does the ownership still feel loyal to Salt Lake City?
___________________________
Call or text the D & D Voicemail and Text Line at 801-47-SPORT (801-477-7678) and let us know what you think
Subscribe, rate or review us in iTunes
Check us out on YouTube
Leave us a comment on Facebook
Find us on Google Plus
Follow us on Twitter: @DogAndDeuce
Follow Dog on Twitter: @TheDog801
Send us an email at Feedback@DogAndDeuce.com

Opening and closing song: "Salt Lake City" by The Dwarves.  Music for this episode provided by Mevio's Music Alley.  Check it out at music.mevio.com