Podcast: Play in new window | Download
Subscribe to the show in iTunes.  You can also leave a quick rating or leave a review.
Check out the new D&D Show YouTube page
Our thoughts and prayers go out to the victims and families of the tragedies in Massachusetts and Texas.
Show Notes:
NBA
Utah Jazz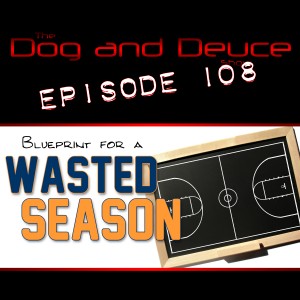 The season has officially ended for the Utah Jazz after they were blown out by the Memphis Grizzlies in the biggest game of the year. What went wrong?
After missing the playoffs by one game, is this a wasted season for Utah? Are there any positives we can take from this tumultuous and extremely disappointing season?
What does the future look like for the Jazz? With nearly two-thirds of the team entering free agency, should fans expect regression next season too?
NBA Playoff – Round 1
We preview each opening round playoff series an make our picks on who will move on. Is Boston good enough to pull a huge upset? How will James Harden play against his former team? Can George Karl turn the Nuggets into a legit title contender?
___________________________
Call or text the D & D Voicemail and Text Line at 801-47-SPORT (801-477-7678) and let us know what you think
Subscribe, rate or review us in iTunes
Check us out on YouTube
Leave us a comment on Facebook
Find us on Google Plus
Follow us on Twitter: @DogAndDeuce
Follow Dog on Twitter: @TheDog801
Send us an email at Feedback@DogAndDeuce.com

Opening and closing song: "Salt Lake City" by The Dwarves.  Music for this episode provided by Mevio's Music Alley.  Check it out at music.mevio.com