Podcast: Play in new window | Download
Subscribe to the show in iTunes.  You can also leave a quick rating or leave a review.
Check out the new D&D Show YouTube page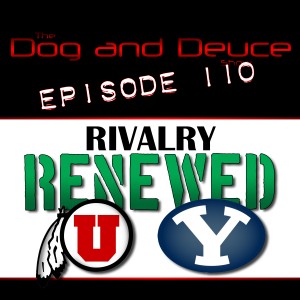 We are back after a three month hiatus! Thanks to everybody who emailed and tweeted at us showing concern. Unfortunately for everyone on planet Earth we have still not podfaded.
Sorry for the delay and thanks for your patience!
We want to give a special thank you to the following listeners for their encouragement and kind words in the last few weeks:
Austin (@UtahJazzAustin), Brian Smiley (@SmileyGuy1), Chris Hollifield from the I Am Salt Lake Podcast (@iamsaltlake), and of course our good friend from the Academically Ineligible sports blog Matt Quinney & Carl Behunin (@AI_sportsblog)
Check out Allen's short teaser trailer for his upcoming short film: bit.ly/StudioBShort
Show Notes:
NBA
Utah Jazz
We break down some of the move the Jazz have made in recent weeks and months including the hiring of Karl Malone & Jerry Sloan, the trade with the Golden State Warriors, and the drafting of Trey Burke.
Boston Celtics
How will former Butler coach Brad Stevens do as the Celtics head coach? Will he get Rajon Rondo to buy in to the system?
Why do college coaches typically struggle when they make the jump to the NBA?
College Football
Utah Utes / BYU Cougars – Holy War
After taking a two year hiatus it looks as if the Utah/BYU rivalry will continue starting in 2016. Are fans all over the state excited about this? Is it true that 81% of Ute fans would rather play an upper tier BCS school each year than play BYU?
College Swimming
Utah Utes
The scandal involving former Arizona and Utah swimming coach Greg Winslow appears to be farther reaching than originally anticipated. Why does Utah athletic director Chris Hill still have a job?
NFL / College Football
New England Patriots / Florida Gators / Ohio State Buckeyes
Aaron Hernandez is clearly in a lot of trouble. While no one blames any of his coaches for his actions, the alleged murder does raise some questions about the character of players Urban Meyer recruited at Florida. What responsibility does a head coach have in situations like this? Should Meyer show some sort of remorse for not doing more to help an obviously troubled player?
___________________________
Call or text the D & D Voicemail and Text Line at 801-47-SPORT (801-477-7678) and let us know what you think
Subscribe, rate or review us in iTunes
Check us out on YouTube
Leave us a comment on Facebook
Find us on Google Plus
Follow us on Twitter: @DogAndDeuce
Follow Dog on Twitter: @TheDog801
Send us an email at Feedback@DogAndDeuce.com

Opening and closing song: "Salt Lake City" by The Dwarves.  Music for this episode provided by Mevio's Music Alley.  Check it out at music.mevio.com