Podcast: Play in new window | Download
Subscribe to the show in iTunes.  You can also leave a quick rating or leave a review.

Check out the new D&D Show YouTube page
Show Notes: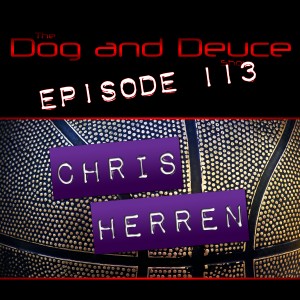 Chris Herren
Chris Herren former Denver Nugget and Boston Celtic was kind enough to appear on the Dog and Deuce Show to discuss his work after basketball.  Specifically, his work bringing awareness, while lending his name and face to the issue of substance abuse in the United States of America.  Chris talks about his recovery and why he got involved in spreading the message about this disease that affects so many people.  We also talk basketball, Jerry Tarkinian, Rick Pitino and more.
Please check out Chris Herron's websites to learn more information on the work he is doing with the Herron Project, Go Project Purple & Hoop Dreams (Links Below):
Sochi 2014
Deuce talks about why the Olympics cant won't ever change the host country; Dog and deuce talks about the disappointments from the games and some highlights.
NBA
David Stern
Dog gives Commissioner Stern one last jab before turning his attention to new NBA Commissioner Adam Silver in coming episodes.
NFL
Ray Rice
After a disappointing 2013-2014 NFL season, Ray Rice get some media attention But for the wrong reason..  Dog and Deuce talk about the ramifications to his public image and why fans of the NFL don't demand better behavior from the players they so admire?
___________________________
Call or text the D & D Voicemail and Text Line at 801-47-SPORT (801-477-7678) and let us know what you think
Subscribe, rate or review us in iTunes
Check us out on YouTube
Leave us a comment on Facebook
Find us on Google Plus
Follow us on Twitter: @DogAndDeuce
Follow Dog on Twitter: @TheDog801
Send us an email at Feedback@DogAndDeuce.com

Opening and closing song: "Salt Lake City" by The Dwarves.  Music for this episode provided by Mevio's Music Alley.  Check it out at music.mevio.com