Podcast: Play in new window | Download
Subscribe to the show in iTunes.  You can also leave a quick rating or leave a review.

Check out the new D&D Show YouTube page
Show Notes:
Keith Van Horn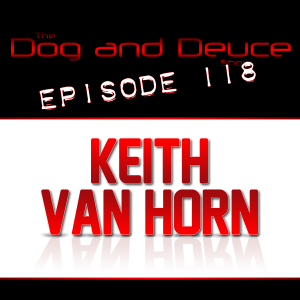 We were very fortunate to speak with Utah basketball legend and former NBA star Keith Van Horn. We spoke about playing for Rick Majerus, the differences between the college and pro games and NBA super teams.
To find out about Keith's charitable efforts visit his website here.
NBA
Cleveland Cavaliers / Miami Heat
In one day LeBron James may have totally changed public opinion about him by announcing he is going to return to play for the Cleveland Cavaliers. We react to this news and speculate on what the future will hold for James, the Cavs and the Miami Heat.
Utah Jazz
Dennis Lindsey shocked Jazz fans by matching an offer sheet Gordon Hayward signed with the Charlotte Hornets. The deal gives Hayward  $63 million over 4 years and effectively marks him as the Utah's number one guy. Was this the right move? Despite inconsistent shooting does Hayward have enough potential to justify this kind of contract? What does this mean for the Jazz as they try to secure up the rest of the young talent they have acquired?
In the Las Vegas summer league, Dante Exum has shined. How much stock should be put in his performance? Can he create his own offense or will he rely on great point guard play?
___________________________
Call or text the D & D Voicemail and Text Line at 801-47-SPORT (801-477-7678) and let us know what you think
Subscribe, rate or review us in iTunes
Check us out on YouTube
Leave us a comment on Facebook
Find us on Google Plus
Follow us on Twitter: @DogAndDeuce
Follow Dog on Twitter: @AMartindaleFilm
Send us an email at DogAndDeuce@gmail.com


Opening and closing song: "Salt Lake City" by The Dwarves.  Music for this episode provided by Mevio's Music Alley.  Check it out at music.mevio.com