Podcast: Play in new window | Download
Subscribe to the show in iTunes.  You can also leave a quick rating or leave a review.

Check out the new D&D Show YouTube page
Show Notes:
Listener Feedback
Yet again, we get called out on YouTube. Does TheMemph10 have a point?
Real Salt Lake
Nick Rimando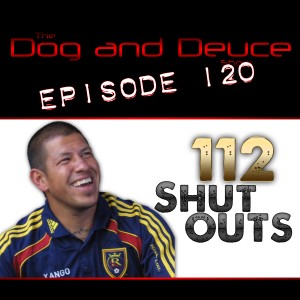 Real Salt Lake's Nick Rimando recently tied the record for the most MLS career shut outs. Can he break the record in the upcoming match against DC United?
Kyle Beckerman
Captain Kyle Beckerman was forced to sit out of the MLS All-Star game because of injuries to his feet. When head coach Jeff Cassar was asked about it, he called Beckerman's feet "Nasty". What does this mean for the rest of the season? Is this a cause for concern?
College Football
Kansas State head coach Bill Snyder recently made some comments about the state of college football. He implied that television and corporate interests have damaged the spirit of the game. Is he right? Why do other big name coaches not come forward with similar complaints? Is there anything we can do to change this trend?
PGA Tour
Tiger Woods
Tiger Woods is coming back from yet another injury. Should he play in the PGA Championship? Can he ever catch Jack Nicklaus if he keeps coming back too early from injuries?
PGA Championship
We break down the field and make our picks to win the PGA Championship. Can Rory McIlroy make it three majors in a row?
Scott Michell
Former Ute and Detroit Lion Scott Mitchell has gained a lot of weight over the years. In an attempt to get healthier he will join the new cast of The Biggest Loser. Is this the best way to go about dropping the weight?
___________________________
Call or text the D & D Voicemail and Text Line at 801-47-SPORT (801-477-7678) and let us know what you think
Subscribe, rate or review us in iTunes
Check us out on YouTube
Leave us a comment on Facebook
Find us on Google Plus
Follow us on Twitter: @DogAndDeuce
Follow Dog on Twitter: @AMartindaleFilm
Send us an email at DogAndDeuce@gmail.com