Podcast: Play in new window | Download
Subscribe to the show in iTunes.  You can also leave a quick rating or leave a review.

Check out the new D&D Show YouTube page
Make sure to follow Andrew Fox (@foxonabox) on Twitter for more insight like the ones shared on today's show.
Show Notes:
Max Hall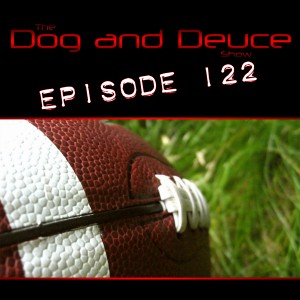 Former BYU quarterback Max Hall was arrested in Arizona for shoplifting and possession of cocaine. Despite being the Cougars' most winning quarterback, Hall is possibly best known for his infamous post game rant about the University of Utah.
A lot of Utah fans are enjoying Hall's troubles. Is this an appropriate reaction? Should people show compassion at this time or has Hall brought this criticism on himself?
Listen to our interview with Chris Herren for more information on substance abuse in sports. Herren told us how he was able to overcome an addiction that ruined his NBA career and turn his life around.
College Football
BYU Cougars
The Cougars had a tremendous opening week against the UCONN Huskies. There were some sloppy aspects that must be cleaned up but overall it was a great game. What can we expect to see against Texas?
Utah Utes
The Utes did exactly what they were supposed to do against Idaho State. This week they face a struggling Fresno State team. Can they keep up the momentum?
Utah State Aggies
After getting worked over on national television by Tennessee, the Aggies are relieved to be facing Idaho State this week.
NFL
Week #1
It is the opening week for the NFL and we couldn't be more excited. To kick things off we preview the first week and make our picks.
___________________________
Call or text the D & D Voicemail and Text Line at 801-47-SPORT (801-477-7678) and let us know what you think
Subscribe, rate or review us in iTunes
Check us out on YouTube
Leave us a comment on Facebook
Find us on Google Plus
Follow us on Twitter: @DogAndDeuce
Follow Dog on Twitter: @AMartindaleFilm
Send us an email at DogAndDeuce@gmail.com