Podcast: Play in new window | Download
Subscribe to the show in iTunes.  You can also leave a quick rating or leave a review.

Check out the new D&D Show YouTube page
Unfortunately this week's show will not be on YouTube. We apologize to all our YouTube viewers, time just got away from us this week. Check back next Saturday for episode #125!
Show Notes:
Thanks to everyone who contributed to this week's discussion. Here are links to the folks whose comments we read on air:
College Football
We break down the BYU/Houston, Utah State/Wake Forest games. Later we preview Utah at Michigan, BYU vs Virginia and Utah State at Arkansas State.
NFL
Adrian Peterson
After the Ray Rice situation the last thing Roger Goodell and the NFL needed was yet another domestic violence charge. And this time it came from Adrian Peterson, one of the league's most respected and likable players. We try to break down this situation including how – if at all – it differs from Ray Rice, what it means for the league and its commissioner  and whether the Minnesota Vikings will choose to terminate Peterson's contract.
Week 3 preview
After having two terrible consecutive weeks, we hope to bounce back with a strong week 3. Here are our picks: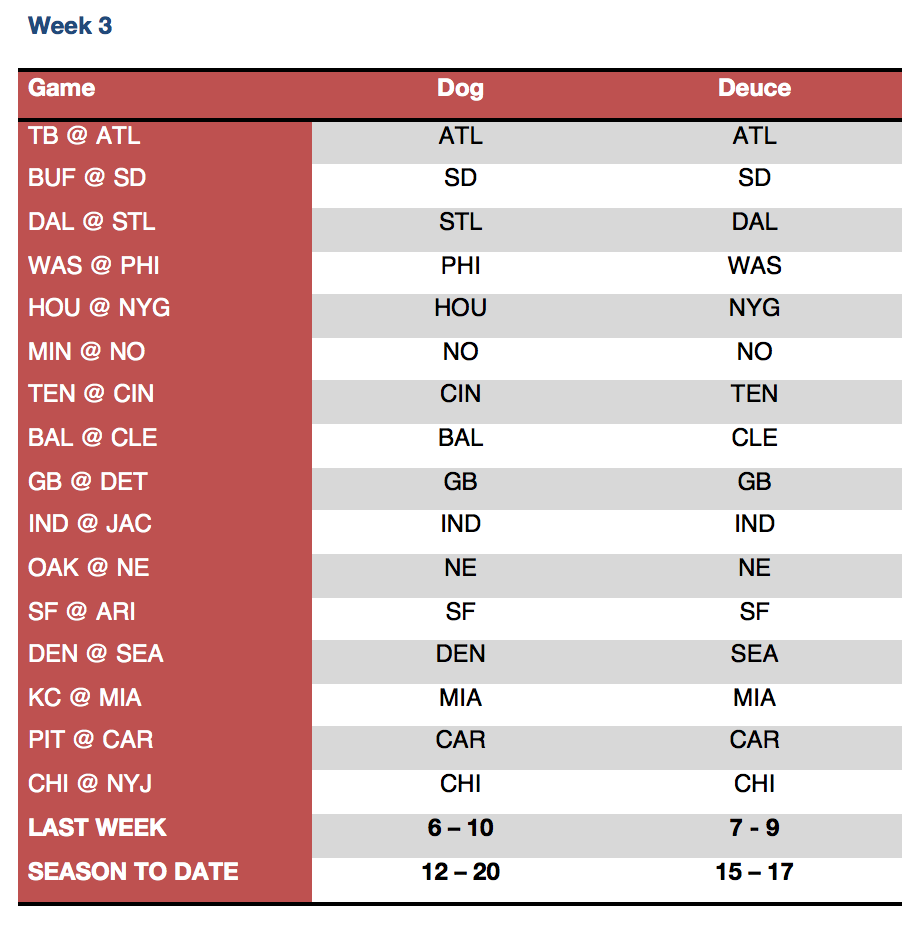 ___________________________
Call or text the D & D Voicemail and Text Line at 801-47-SPORT (801-477-7678) and let us know what you think
Subscribe, rate or review us in iTunes
Check us out on YouTube
Leave us a comment on Facebook
Find us on Google Plus
Follow us on Twitter: @DogAndDeuce
Follow Dog on Twitter: @AMartindaleFilm
Send us an email at DogAndDeuce@gmail.com