Podcast: Play in new window | Download
Subscribe to the show in iTunes.  You can also leave a quick rating or leave a review.

Check out the D&D Show YouTube page

Show Notes:
March Madness
Sweet 16 / Utah Utes / Duke Blue Devils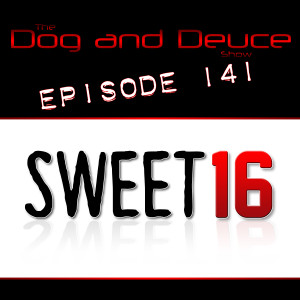 The Utes are taking on Duke in the Sweet 16. What do they need to do to upset the Blue Devils?
Why do people hate Duke so much? What makes fans hate opponents and rivals so much?
NBA
Utah Jazz
After a 7 game win streak the Utah Jazz came back down to earth after getting beat by the Timberwolves and Trail Blazers. We have revived our debate about whether the Jazz will make the playoffs next year. Are they strong enough at the point guard position? Do they need to look for a pass-first point guard or are Trey Burke and Dante Exum enough to get them to the postseason?
College Football
Utah Utes – spring football
The Utes are in the midst of their spring practice. Have we learned anything so far? Who can we expect to see taking snaps next season?
___________________________
Call or text the D & D Voicemail and Text Line at 801-47-SPORT (801-477-7678) and let us know what you think
Subscribe, rate or review us in iTunes
Check us out on YouTube
Leave us a comment on Facebook
Find us on Google Plus
Follow us on Twitter: @DogAndDeuce
Follow Dog on Twitter: @AMartindaleFilm
Send us an email at DogAndDeuce@gmail.com