Podcast: Play in new window | Download
Subscribe to the show in iTunes.  You can also leave a quick rating or leave a review.

Check out the D&D Show YouTube page
Show Notes:
College Football
Utah Utes / Michigan Wolverines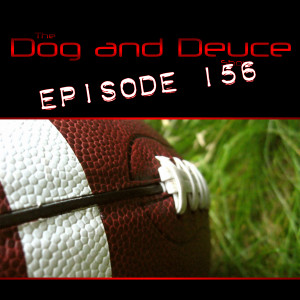 Utah is coming off a big win against Michigan. We disagree about what we saw on the field from the Utes, however. Should the fans be encouraged by the week 1 performance or is there a lot more to be desired?
BYU Cougars / Nebraska Cornhuskers
BYU players, coaches and fans had mixed emotions following Saturday's win against Nebraska. The elation from the last-second heroics came crashing down after it was announced that Taysom Hill had a broken foot, an injury that will end his season and likely his career.
Can Tanner Mangum step up and become the leader that the Cougars need?
Utah State Aggies / Southern Utah Thunderbirds
Utah State struggled against the FCS Southern Utah Thunderbirds last week. Is this indicative of things to come or were the Aggies looking ahead to playing rival Utah?
Utah Utes
Head coach Kyle Whittingham announced this week that cornerback Dominique Hatfield will be reinstated to the Utah football squad. This will undoubtedly give the Utes a big lift defensively but was it the right move? Is the timing of the announcement suspect?
NFL
Week 1
The NFL kicks off this weekend and that means its time for our annual NFL challenge. Here are our picks this week: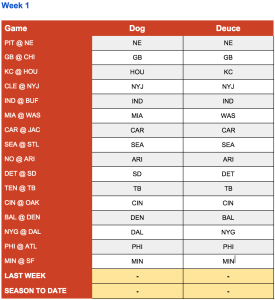 ___________________________
Call or text the D & D Voicemail and Text Line at 801-47-SPORT (801-477-7678) and let us know what you think
Subscribe, rate or review us in iTunes
Check us out on YouTube
Leave us a comment on Facebook
Find us on Google Plus
Follow us on Twitter: @DogAndDeuce
Follow Dog on Twitter: @AMartindaleFilm
Send us an email at DogAndDeuce@gmail.com