Podcast: Play in new window | Download

Subscribe to the show in iTunes.  You can also leave a quick rating or leave a review.


*NEW* Listen or subscribe on Google Play Music.

Give us a like on Facebook.

Check out the D&D Show YouTube page
Show Notes:
NBA
2016 NBA Finals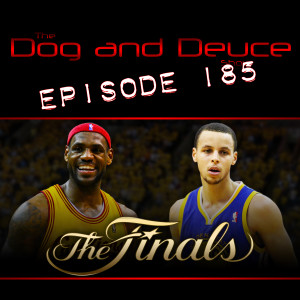 After pushing the defending champions to the brink of elimination, the Oklahoma City Thunder chocked away a 3-1 series lead in the Western Conference Finals. Golden State was eventually triumphant which set up a potentially epic Finals rematch against the Cavaliers. But are the Warriors too fatigued to battle LeBron James? And does Cleveland have enough star power?
College Basketball
Utah Utes / BYU Cougars
Back in January Larry Krystkowiak became the state of Utah's public enemy number one when he made the decision to cancel the series with BYU for the foreseeable future. The uproar was over the top and extremely vicious. People slang insults and called him names. They were far angrier than they should have been over a basketball game.
Now the series is back on and one would think all those outraged people would be ecstatic. But no one seems to care. What does this say about our society? About the culture of sports and fans? Are people more prone to react without thinking these days? Why do people react so emotionally to negative stories but largely ignore positive ones?
NHL
2016 Stanley Cup Final
The most exciting event in sports is reaching its climax as the Pittsburgh Penguins have taken a two games to none lead over the San Jose Sharks in the Stanley Cup Final. Both games were close, but can the Sharks overcome the deficit?
___________________________
Call or text the D & D Voicemail and Text Line at 801-47-SPORT (801-477-7678) and let us know what you think
Subscribe, rate or review us in iTunes
Check us out on YouTube
Leave us a comment on Facebook
Find us on Google Plus
Follow us on Twitter: @DogAndDeuce
Follow Dog on Twitter: @AMartindaleFilm
Send us an email at DogAndDeuce@gmail.com