Podcast: Play in new window | Download

Subscribe to the show in iTunes.  You can also leave a quick rating or leave a review.


*NEW* Listen or subscribe on Google Play Music.

Give us a like on Facebook.

Check out the D&D Show YouTube page
We are very excited to be a part of the Podcast Collective! Its an incredible podcast network that includes such shows as I Am Salt Lake, The Bad Parenting Podcast, and The Rad Dad Radio Hour. You can find those and tons of other great shows at PodcastCollective.com
Show Notes:
College Football
Utah Utes / BYU Cougars – Holy War 2016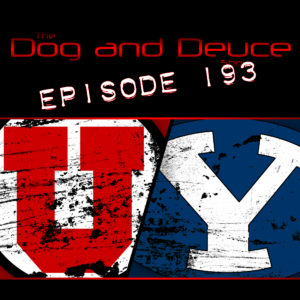 Talking about Rivalry Week in early September will never feel normal but we're as fired up as ever! Utah and BYU will kickoff this Saturday and we couldn't be more excited. But are we in the minority? With local radio personalities questioning the passion of this year's game, (some of) the Utah fan base begging for the rivalry to end, and the series now consisting of out of conference games we have to ask…are fans still pumped for this?
Breaking down this game is always tricky but we try to navigate through it based on the small sample size we have of both teams. Will Taysom Hill reassert himself as a dominating quarterback? Can the Utah defense contain him when he scrambles? Can Jamaal Williams break through that tough defensive line? Will Joe Williams bounce back after an ugly performance last week? Can Troy Williams continue to impress against a much better defense?
Utah State Aggies
Unfortunately the Holy War overshadowed what would have been our lead topic on any other week: Utah State at USC. After getting embarrassed by Alabama in the opener, the Trojans look to save face against the Aggies. But Matt Wells – for all appearances – looks to be a much better coach than Clay Helton. Can Wells, armed with objectively worse athletes, out-scheme the juggernaut? If the Aggies get up early will the Trojans quit? Is Clay Helton really coaching for his job in only his second game?
NFL
Week 1
The NFL kicks off this weekend and here are our picks: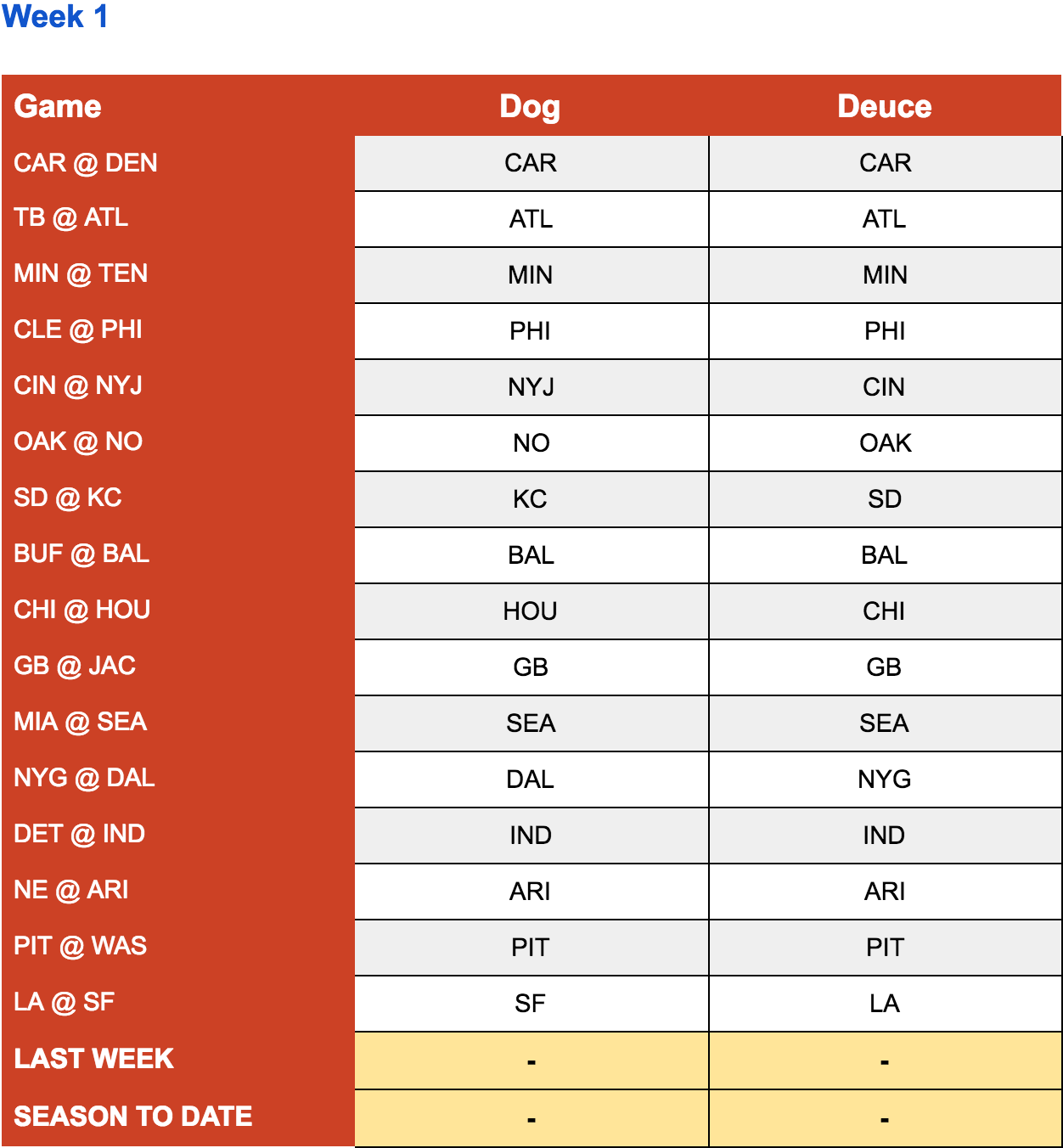 ___________________________
Call or text the D & D Voicemail and Text Line at 801-47-SPORT (801-477-7678) and let us know what you think
Subscribe, rate or review us in iTunes
Listen or subscribe on Google Play Music
Check us out on YouTube
Leave us a comment on Facebook
Find us on Google Plus
Follow us on Twitter: @DogAndDeuce
Follow Dog on Twitter: @AMartindaleFilm
Send us an email at DogAndDeuce@gmail.com
Find more great podcasts over at The Podcast Collective