Podcast: Play in new window | Download

Subscribe to the show in iTunes.  You can also leave a quick rating or leave a review.


*NEW* Listen or subscribe on Google Play Music.

Give us a like on Facebook.

Check out the D&D Show YouTube page
We are a proud member of the Podcast Collective! Its an incredible podcast network that includes such shows as Empty Rant Podcast, The Sunshine Happy KPants Hour, and Tales From The Hardside. You can find those and tons of other great shows at PodcastCollective.com.
Show Notes:
College Football
BYU Cougars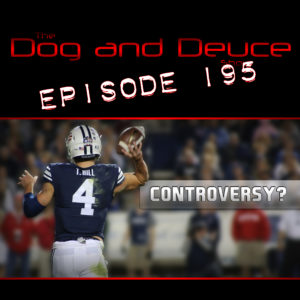 The boo-birds rained down on Taysom Hill and the rest of the Cougars in their loss to UCLA. But if Kalani Sitake is feeling the pressure he's not letting on. He announced this week that, although many fans are calling for Tanner Mangum to start, he is staying with Hill. Is this the smart move? How much of Taysom's struggles can be attributed to the receivers dropping balls, the offensive line failure to protect and Ty Detmer's inexperience?
It doesn't get much easier to BYU as they take on West Virginia on Saturday. We break down the game including what needs to happen if the Cougars want to avoid their third consecutive loss.
Utah Utes
Although Utah beat San Jose State pretty handily, it wasn't pretty. Turnovers continue to plague Troy Williams but the defense and the three-headed monster that is the running game were able to get the job done. But will that be good enough against USC? Although the Trojans are facing numerous off-the-field distractions and have struggled early on, they have the talent to beat almost anyone in the country. What do the Utes have to do to avoid a repeat of last year's matchup?
Utah State Aggies
Utah State followed up their blowout loss to to USC with an impressive win against Arkansas State. While Kent Myers struggled passing the ball, the Aggies managed to rush for over two hundred yards without Devante Mays.
Matt Wells faces a tough conference opener against Air Force. Can he create a game plan to win if the passing game continues to struggle? Can Tonny Lindsey put up big yards against a tough and disciplined defensive line?
NFL
Week 3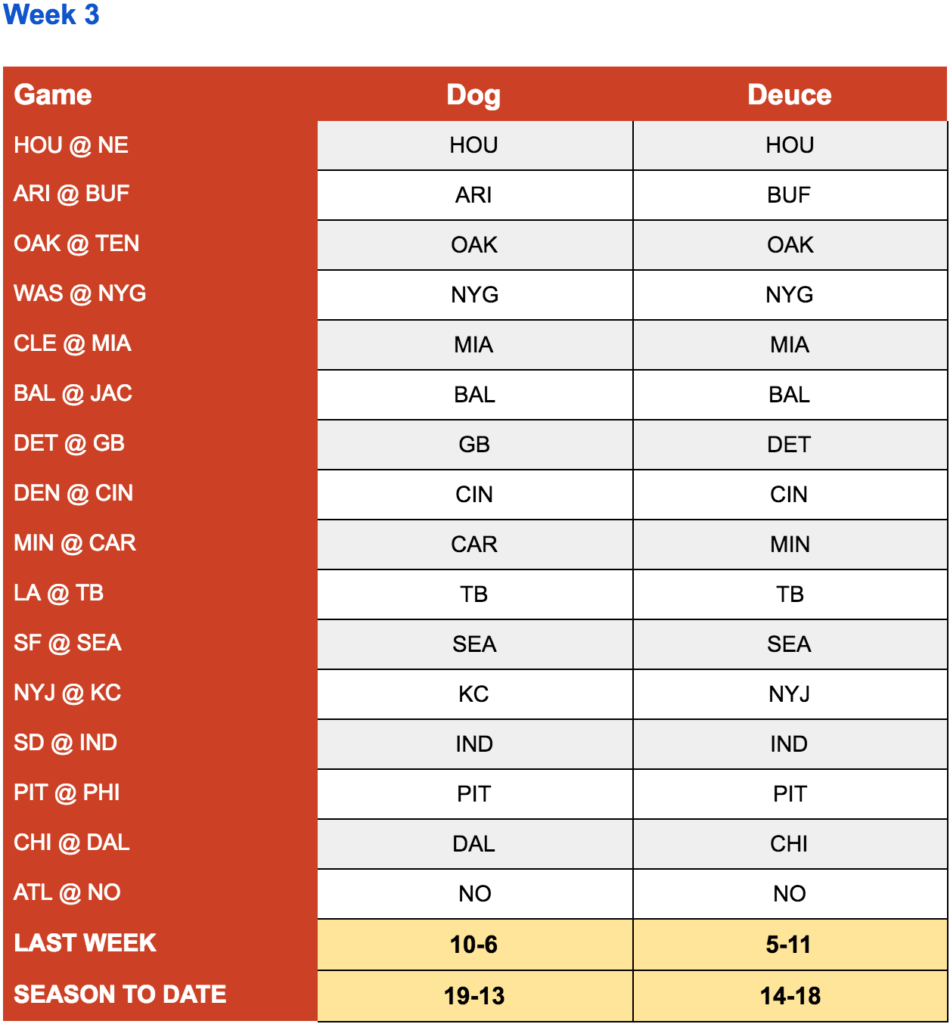 ___________________________
Call or text the D & D Voicemail and Text Line at 801-47-SPORT (801-477-7678) and let us know what you think
Subscribe, rate or review us in iTunes
Listen or subscribe on Google Play Music
Check us out on YouTube
Leave us a comment on Facebook
Find us on Google Plus
Follow us on Twitter: @DogAndDeuce
Follow Dog on Twitter: @AMartindaleFilm
Send us an email at DogAndDeuce@gmail.com
Find more great podcasts over at The Podcast Collective