Podcast: Play in new window | Download

Subscribe to the show in iTunes.  You can also leave a quick rating or leave a review.


Listen or subscribe on Google Play Music.

Hear the show on TuneIn Radio.

Watch every episode at SouthernUtahLive.com.
We are a proud member of the Podcast Collective! Head over to PodcastCollective.com to find tons of other great podcasts!
Show Notes:
NBA
Utah Jazz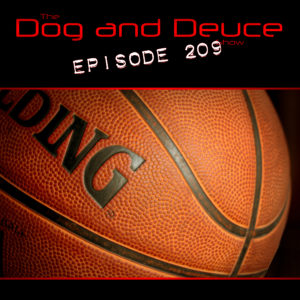 The Jazz seemed to be in a tailspin. They had a three game losing streak that included an embarrassing loss to the Clippers and an overtime loss to Dallas. Fortunately for Quin Snyder his team was able to stop the bleeding with a big win against Portland. Now they can go into All-Star weekend on a positive note but can they keep up the momentum through the break?
All-Star Weekend 2017
Most fans get excited for the NBA's annual All-Star Weekend, but does it really live up to the hype? We debate its value and preview each of the events.
New York Knicks / Charles Oakley
Charles Oakley has been very critical of Knicks owner James Dolan. That criticism sparked a full on feud that escalated to an altercation between Oakley and Madison Square Garden security last week. The long time Knicks big man found himself arrested and banned from MSG. What happened? Can Dolan do anything to safe face and rectify the situation?