Podcast: Play in new window | Download

Subscribe to the show in iTunes.  You can also leave a quick rating or leave a review.


Listen or subscribe on Google Play Music.

Hear the show on TuneIn Radio.

Watch every episode at SouthernUtahLive.com.
Allen has a new podcast!
If you are a music nerd we think you'll enjoy Talk Music To Me. It features independent music, interviews with artists and lots of reviews. Check it out over at talkmusictomeslc.com (or on iTunes, Google Play Music and Stitcher Radio).
We are a proud member of the Podcast Collective! Head over to PodcastCollective.com to find tons of other great podcasts!
Show Notes:
NBA
Utah Jazz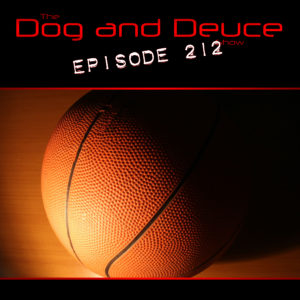 From week to week it seems like the Jazz trend in opposite directions. After losing two in a row in embarrassing fashion they bounced back and rattled off a four game wining streak (including a few nail biters). After squeaking by Sacramento and New Orleans, Quin Snyder's team got a huge road victory against Houston. Can this be the win that gives them the confidence to start beating western playoff teams?
College Basketball
BYU Cougars / 2017 West Coast Conference tournament
They Cougars looked undisciplined and rattled in their loss to St. Mary's in the 2017 West Coast Conference tournament. Why does BYU always seem to struggle in the month of March? How much blame should go to Dave Rose and how much should go to Nick Emery's temperament?
Utah Runnin' Utes / 2017 Pac-12 tournament
This season was filled with highs and lows for the Runnin' Utes. Can they shake off the adversity and make a run in the Pac-12 tournament?
Utah State Aggies / 2017 Mountain West Conference tournament
This has been a rough season for the Aggies. Do we dare to hope for a miracle in their conference tournament?
---
Call or text the D & D Voicemail and Text Line at 801-47-SPORT (801-477-7678) and let us know what you think
Subscribe, rate or review us in iTunes
Listen or subscribe on Google Play Music
Check us out on YouTube
Leave us a comment on Facebook
Find us on Google Plus
Follow us on Twitter: @DogAndDeuce
Follow Dog on Twitter: @AMartindaleFilm
Send us an email at DogAndDeuce@gmail.com
Find more great podcasts over at The Podcast Collective