Podcast: Play in new window | Download

Subscribe to the show in iTunes.  You can also leave a quick rating or leave a review.


Listen or subscribe on Google Play Music.

Hear the show on TuneIn Radio.

Watch every episode at SouthernUtahLive.com.
Our podcast network
Dog and Deuce is a proud member of the Podcast Collective! Head over to PodcastCollective.com to find tons of other great shows!
Show Notes:
College Football
Utah Utes / BYU Cougars – Holy War 2017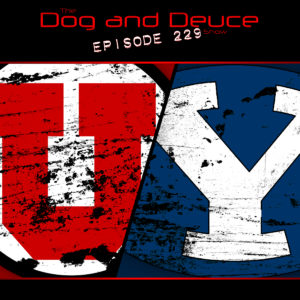 Even though it's still weird to have Rivalry Week in early September we're just excited the Holy War lives on! Utah will try to extend its winning streak over BYU to seven games. Can Kalani Sitake get his offense figured out? Will Tyler Huntley make smart decisions on a much bigger stage? Can Tanner Mangum be the player he was two years ago?
NFL
Week 1
The NFL is back. We preview each game and make our picks. Here's the scorecard we'll be using all season if you'd like to follow along.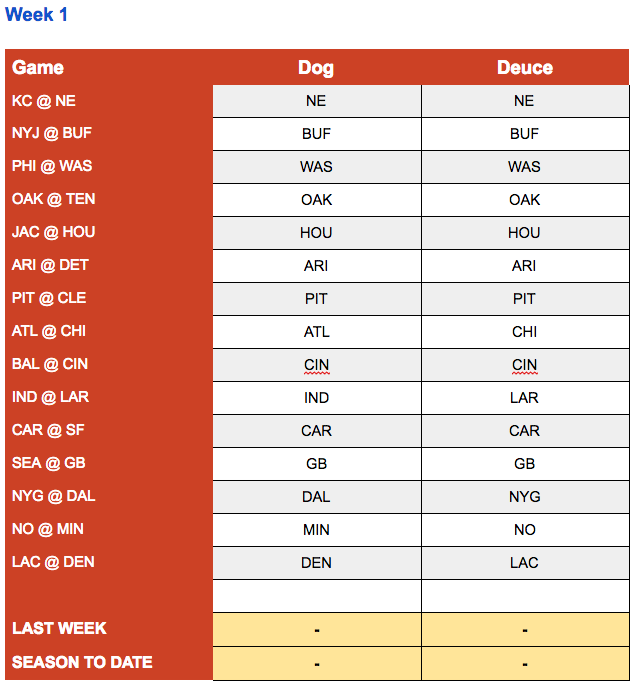 ---
Call or text the D & D Voicemail and Text Line at 801-47-SPORT (801-477-7678) and let us know what you think
Subscribe, rate or review us in iTunes
Listen or subscribe on Google Play Music
Check us out on YouTube
Leave us a comment on Facebook
Find us on Google Plus
Follow us on Twitter: @DogAndDeuce
Follow Dog on Twitter: @AMartindaleFilm
Send us an email at DogAndDeuce@gmail.com
Find more great podcasts over at The Podcast Collective