Podcast: Play in new window | Download

Subscribe to the show in iTunes.  You can also leave a quick rating or leave a review.


Listen or subscribe on Google Play Music.

Hear the show on TuneIn Radio.

Watch every episode at SouthernUtahLive.com.
Our podcast network
Dog and Deuce is a proud member of the Podcast Collective! Head over to PodcastCollective.com to find tons of other great shows!
Show Notes:
College Football
Utah Utes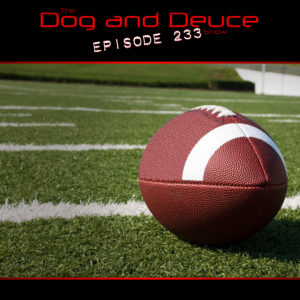 Utah's defense held Bryce Love in check until the fourth quarter. Love busted off a sixty yard touchdown to secure a Stanford victory. How much blame should Utah's defense get? Are the fans being too hard on Troy Williams? Should Kyle Whittingham consider starting Cooper Bateman against USC?
BYU Cougars
Is it time for fans to accept that BYU is just a bad team? How realistic are the Cougars' bowl chances? Is it time for Ty Detmer to go?
Utah State Aggies
The Aggies lost a big game to Colorado State last week but how does that effect their chances to win the division? What do they need to do to bounce back against Wyoming on Saturday? Can the defense keep Josh Allen at bay?
NFL
Week 6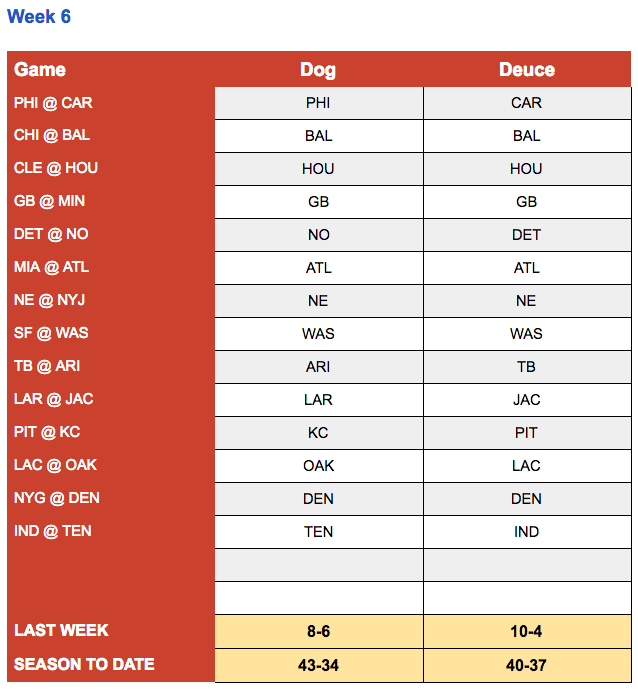 ---
Call or text the D & D Voicemail and Text Line at 801-47-SPORT (801-477-7678) and let us know what you think
Subscribe, rate or review us in iTunes
Listen or subscribe on Google Play Music
Check us out on YouTube
Leave us a comment on Facebook
Find us on Google Plus
Follow us on Twitter: @DogAndDeuce
Follow Dog on Twitter: @AMartindaleFilm
Send us an email at DogAndDeuce@gmail.com
Find more great podcasts over at The Podcast Collective