Podcast: Play in new window | Download

Subscribe to the show in iTunes.  You can also leave a quick rating or leave a review.


Listen or subscribe on Google Play Music.

Hear the show on TuneIn Radio.

Watch every episode at SouthernUtahLive.com.
Our podcast network
Dog and Deuce is a proud member of the Podcast Collective! Head over to PodcastCollective.com to find tons of other great shows!
Show Notes:
College Football
Utah Utes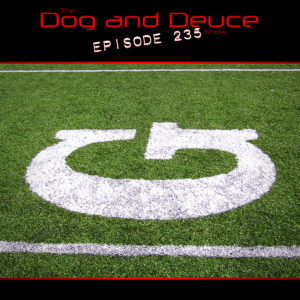 The Utes are in the midst of a four game losing streak. The offense can't find the end zone. The defense can't seem to get off the field. What needs to change? Is it time to start Troy Williams again? What do they need to fix in order to beat UCLA?
BYU Cougars
After dropping seven in a row the Cougars finally got a victory against San Jose State. Can this win springboard the offense? Will they be able to take down Fresno State this weekend?
Utah State Aggies
Utah State needs to win two of their last three games in order to get to a bowl game. Can they get the first victory against New Mexico on Saturday?
NBA
Utah Jazz
The Jazz got an overtime victory against Portland to remain perfect at home. What have the bright spots been in this young season? What are the problem areas?
NFL
Week 9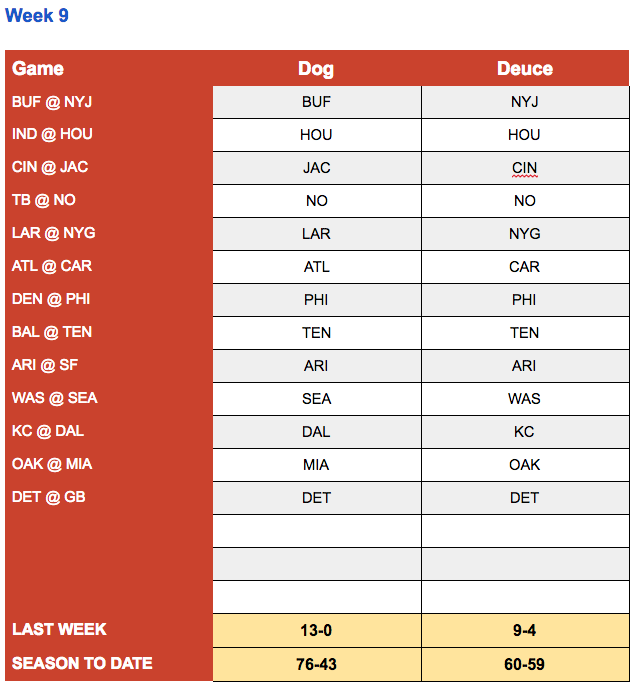 ---
Call or text the D & D Voicemail and Text Line at 801-47-SPORT (801-477-7678) and let us know what you think
Subscribe, rate or review us in iTunes
Listen or subscribe on Google Play Music
Check us out on YouTube
Leave us a comment on Facebook
Find us on Google Plus
Follow us on Twitter: @DogAndDeuce
Follow Dog on Twitter: @AMartindaleFilm
Send us an email at DogAndDeuce@gmail.com
Find more great podcasts over at The Podcast Collective