Podcast: Play in new window | Download

Subscribe to the show in iTunes.  You can also leave a quick rating or leave a review.


Listen or subscribe on Google Play Music.

Hear the show on TuneIn Radio.

Watch every episode at SouthernUtahLive.com.
Our podcast network
Dog and Deuce is a proud member of the Podcast Collective! Head over to PodcastCollective.com to find tons of other great shows!
Show Notes:
Gerald Narciso's recent pieces in the New York Times and Bleacher Report
Zach Lowe's ESPN piece about the Jazz
College Football
BYU Cougars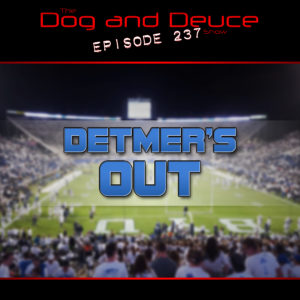 After suffering through a historically bad offensive season, BYU fired offensive coordinator Ty Detmer earlier this week. Is this really a dark day for the program? Are fans saddened by the move? Plus we speculate who might take the reins.
Utah Utes
The Utes came up big on Saturday. They blew out Colorado to get their sixth win of the season and punch their ticket to a bowl. We break down the game and discuss potential post season match ups.
Utah State Aggies
This was an important season for Matt Wells. Despite a rough start he managed to get the Aggies back to a bowl game. We talk about what that means for the program, fans and recruiting.
NBA
Utah Jazz
The Jazz have managed to string together some wins despite playing without Rudy Gobert. Can they get a couple more before they head into the toughest month long schedule any team will face this season?
NFL
Week 13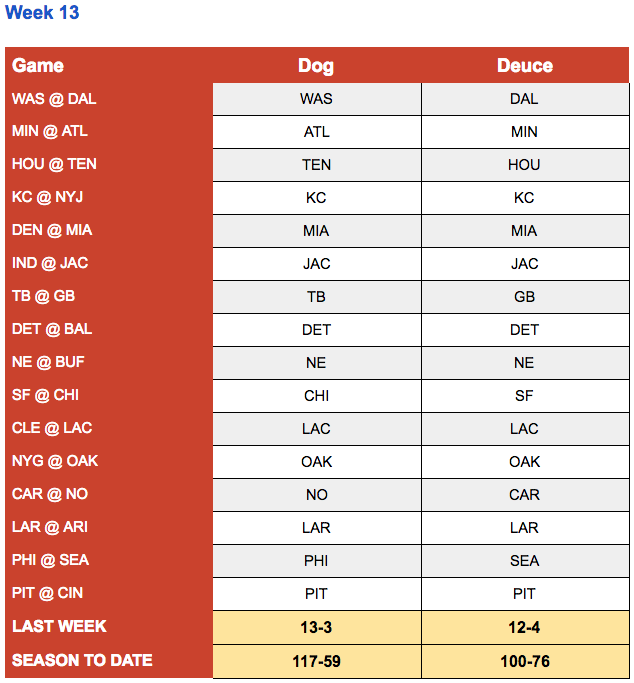 ---
Call or text the D & D Voicemail and Text Line at 801-47-SPORT (801-477-7678) and let us know what you think
Subscribe, rate or review us in iTunes
Listen or subscribe on Google Play Music
Check us out on YouTube
Leave us a comment on Facebook
Find us on Google Plus
Follow us on Twitter: @DogAndDeuce
Follow Dog on Twitter: @AMartindaleFilm
Send us an email at DogAndDeuce@gmail.com
Find more great podcasts over at The Podcast Collective