Podcast: Play in new window | Download

Subscribe to the show in iTunes.  You can also leave a quick rating or leave a review.


Listen or subscribe on Google Play Music.

Hear the show on TuneIn Radio.

Watch every episode at SouthernUtahLive.com.
Our podcast network
Dog and Deuce is a proud member of the Podcast Collective! Head over to PodcastCollective.com to find tons of other great shows!
Show Notes:
College Football
Utah Utes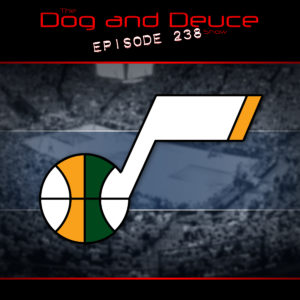 The Utes will face West Virginia in the Heart of Dallas Bowl. We take a preliminary look at the match up.
Utah State Aggies
Utah State will head to Tucson to play New Mexico State in the Arizona Bowl. How was Matt Wells able to get his team to bounce back from an ugly start to the season?
NBA
Utah Jazz
Click to play Super Rudy Block!
After starting the season 6-11 the Utah Jazz's offense exploded, propelling them to a six game win streak. The biggest story line in that span was the rise of Donovan Mitchell. We discuss how he was able to develop so quickly and take a look ahead to that nasty December schedule.
NFL
Week 14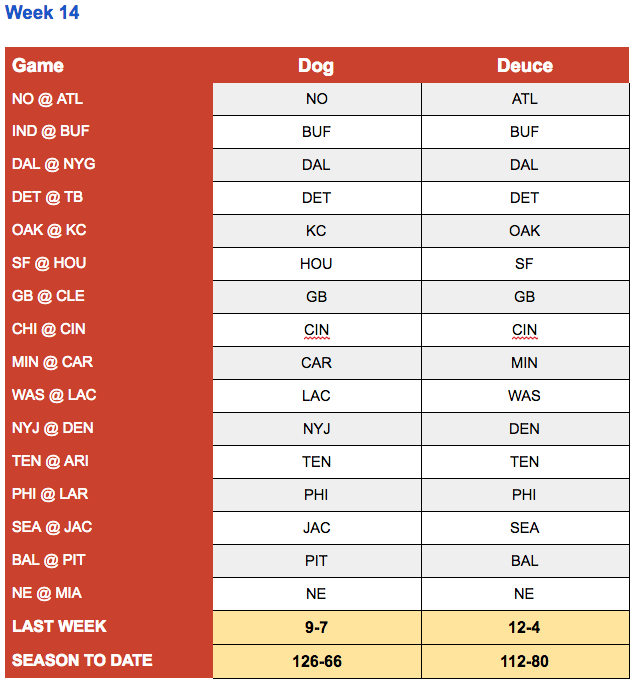 ---
Call or text the D & D Voicemail and Text Line at 801-47-SPORT (801-477-7678) and let us know what you think
Subscribe, rate or review us in iTunes
Listen or subscribe on Google Play Music
Check us out on YouTube
Leave us a comment on Facebook
Find us on Google Plus
Follow us on Twitter: @DogAndDeuce
Follow Dog on Twitter: @AMartindaleFilm
Send us an email at DogAndDeuce@gmail.com
Find more great podcasts over at The Podcast Collective