Podcast: Play in new window | Download

Subscribe to the show in iTunes.  You can also leave a quick rating or leave a review.


Listen or subscribe on Google Play Music.

Hear the show on TuneIn Radio.

Watch every episode at SouthernUtahLive.com.
Our podcast network
Dog and Deuce is a proud member of the Podcast Collective! Head over to PodcastCollective.com to find tons of other great shows!
Show Notes:
NBA
Utah Jazz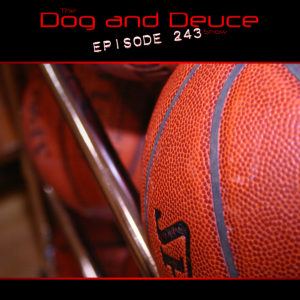 Jazz fans weren't shy in showing their displeasure this week when they booed Rodney Hood. This naturally leads to a debate about whether it is ever ok for fans to boo their teams and players. Could it affect potential free agent signings? Does it make the fan base look bad?
After winning just five of their last twenty games is it time for the Jazz to scrap the season and tank for a better lottery pick? Or should they push hard to make the playoffs?
Houston Rockets / Los Angeles Clippers
The drama that went down between the Rockets and Clippers on Monday is both entertaining and hilarious. After Houston lost in Chris Paul's return to L.A. four members of the Rockets – including Paul – tried storming the Clippers' locker room to confront Blake Griffin and Austin Rivers. You can't make this stuff up. Is this good or bad for the NBA?
NFL
2018 NFL Playoffs
We break down the divisional round and try to make sense of the fact that the conference championships will include Blake Bortles, Nick Foles and Case Keenum. Go figure.